The Guess Who
Saturday, September 23 |  9PM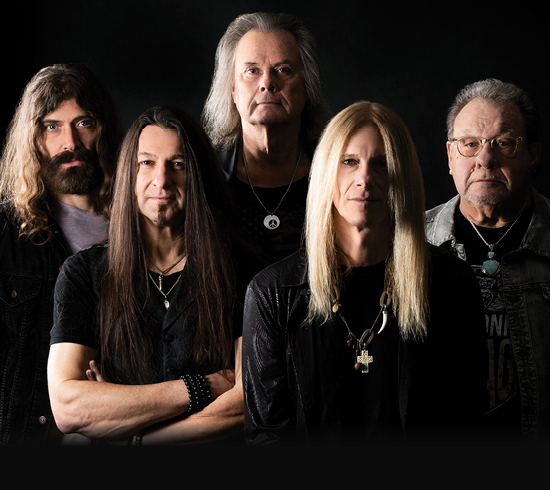 The Guess Who is a legendary Canadian band who enjoyed chart topping hits in the late 60s and early 70s with an impressive catalogue of songs including "American Woman," "These Eyes," and "No Time." During the course of its career, the band has released 11 studio albums, and charted 14 Top 40 hit singles, 2 of which went to number one in the United States. The Guess Who is best known internationally for its 1970 album, American Woman, which hit number one in Canada and number nine in the United States, with five other albums also hitting the top ten in Canada.
The Guess Who's motto is "the music is the message". The most recent and up-to-date version of the band has mastered a wildly entertaining romp through the early hits mixed in with their current creations, while managing to take the whole experience to a new level. Their most recent musical offering is stunningly sophisticated, searingly emotional, and musically eclectic, while remaining eminently singalongable.
Experience The Guess Who live Saturday, September 23 in The Grand!