$40K Turkey Run
Thursday  | November 30 | 5P-9P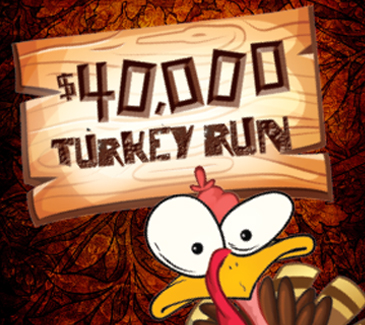 Don't Miss This Gravy Train of $40,000 Free play.
Earn entries Monday-Thursday each week for 20 tier credits.
4pm – 9pm: Activate entries by earning 20 Tier credits.
5pm – 9pm: Draw 39 winners at random times.
9pm: 1 Grand Prize drawing for $2,000 Free Play.
All entries roll over to the next drawing date.