Jackpot Winners
Try your luck on a spin or two
Here at the Golden Nugget we love Jackpots just as much as you! We offer a variety of slot machines ranging from .01 to $500. Golden Nugget Biloxi has paid out millions to winners.
Take your luck on a spin, You Could Be Next!
Current Total Paid Out IN 2018 as of 5/9/2018:
$13,715,991.55
CONGRATULATIONS TO BRIAN S.
OUR BMW WINNER!

---
CONGRATULATIONS TO ANN B.
OUR GOLF CART WINNER!

---
CONGRATULATIONS TO THUONG H.
OUR LINCOLN MKX WINNER!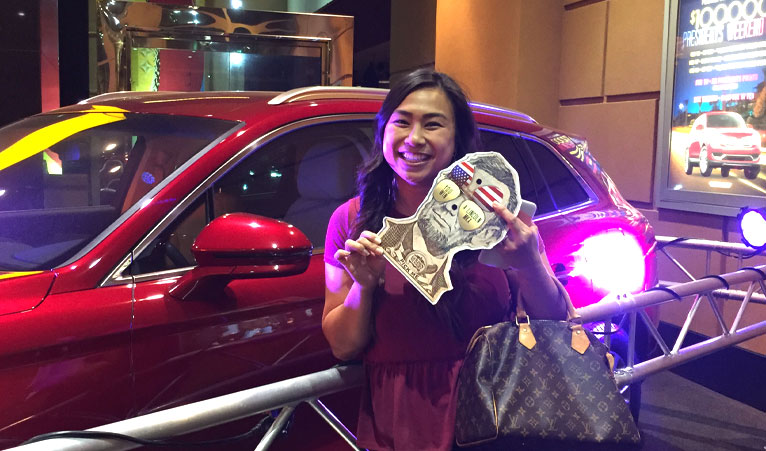 Here are a few of our recent winners.
Congrats! Lee Ann K., won 2 UTVs during our Call of the Wild Giveaway.
Congrats to Martha T for winning $10,000 CASH in the Luck O' the Nugget Drawing.

Congrats to Linda P.! She won the GLA Mercedes SUV during our Golden Gala Giveaway!