Derby of Points
Fridays, OCTOBER 1, 8, & 15 | 6P-11P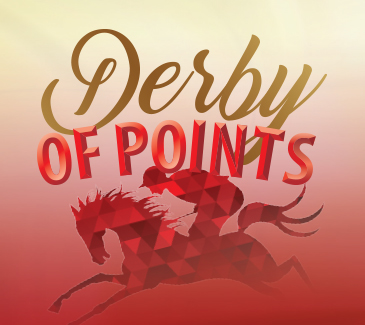 All 24K Select Club members are eligible for a point multiplier while actively playing slots.
Fridays October 15 a mystery multiplier is announced each hour, 6P to 11P from 3X - 12X.
Guests must play with a card correctly inserted in a slot machine to multiply points.
Video Poker excluded.
12X Points guaranteed for one hour.