Grilles & Thrills
Saturday, October 27 | 7:30pm-10:30pm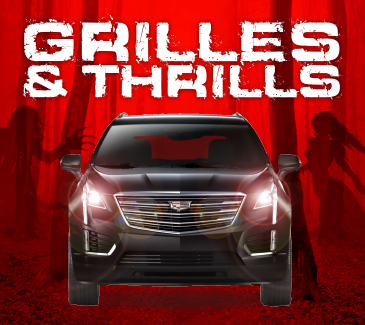 Win a Cadillac XT5 or a share of $18,000 Free Play
Earn entries October 1-27 for 20 Tier Credits.
25X Entries on Mondays and Tuesdays.
50X Entries on Friday, October 26.
6:30pm – 10:30pm: Activate entries by earning 2o Tier credits.
7:30pm – 10pm: 4 winners drawn every 30 minutes.

3 win $500 Free Play and 1 wins an Advancer position for a chance at the grand prize.

10:30pm: 4 winners drawn receive an automatic Advancer position.

10:40pm: 10 Advancers return. 9 win $1,000 Free Play and 1 wins a Cadillac XT5!