Jersey Chasers
Mondays, September 9 - December 23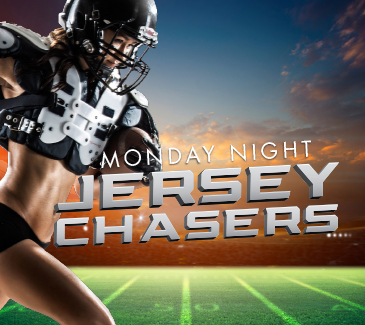 24K Select Club members will receive one electronic drawing entry for every $50 wager on that evening's Monday Night Football game.
Participants placing wagers at a kiosk may present their kiosk ticket at the Sports Book counter to receive drawing entries.
Qualifying wagers must be placed each Monday before the end of the second quarter of that evening's game. If more than one game is played that night, only the first game is included in the promotion.
Two winners will be drawn and announced ruing halftime for an official NFL jersey representing one of the two teams playing that night.