Ready For Yeti
Sundays, June 2, 9, 23, & 30 | 2P - 6P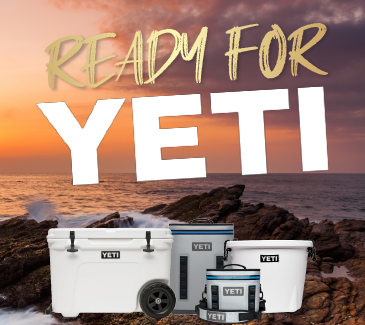 A Yeti Package Winner Every Hour!
Earn entries Sunday, May 26 - Sunday, June 30 for 20 Tier Credits.
1P - 6P: Activate entries by earing 20 Tier Credits.
2P - 6P: Five winners drawn each hour.

4 win $200 or $100 in Free Play.
1 will win a Yeti Package.

All entries roll over to the next drawing date.