Sports Advantage TV Giveaway
Sports Advantage TV Giveaway
Sundays in August | 2pm - 6pm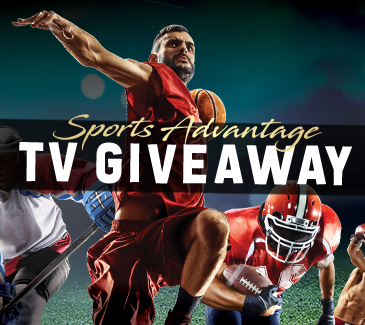 Win a 65" Samsung Smart 4K Ultra HDTV Every Hour!

1pm – 6pm: Activate entries by earning 20 Tier Credits.
2pm-6pm: Five winners drawn each hour.

4 win $250, $200 or $150 in Free Play.
1 will win a 65" Samsung TV!
65" Samsung TV shipped directly to winners.

All entries roll over to the next drawing date.