Aaron Lewis and the Stateliners
Aaron Lewis and the Stateliners
Friday, October 8 | 8:30pm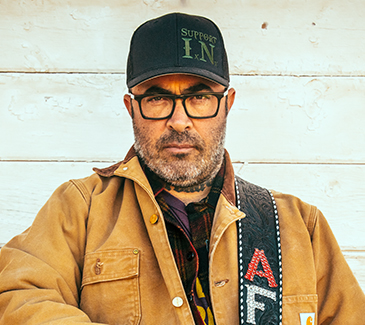 In accordance with the governor's proclamation, face masks are required in all indoor spaces. We appreciate your understanding and thank you in advance for your cooperation.
---
In the Grand Event Center
Throughout his more than two-decade career, whether topping the charts as frontman of hard Rock heroes Staind, or his second act as a No. 1 artist on the Country charts as a solo artist, Aaron Lewis has always been painfully honest in his music.
"That's all I've ever done. My songs have always been me wearing my heart on my sleeve, and my emotions on my sleeve, and my misfortunes on my sleeve, my sins on my sleeve," Lewis says. "I don't feel like it would be genuine nor worthy of this crazy ride I've been on if it wasn't."
He is 100 percent open, as he has to be, about his stunning new collection, STATE I'M IN. "The songs I wrote on this record, they were some dark times," he says. "The state I'm in is not Mississippi, or Texas, or Massachusetts, it's more about the emotional state I'm in and everything I've surprisingly talked about in this interview. I'm always surprised by what comes out of me. I'm always surprised by the overall content of a record. It is a flow of consciousness."
---
All guests must be 21 or older.
---