Flatland Cavalry
Friday, November 19 | 8:30 pm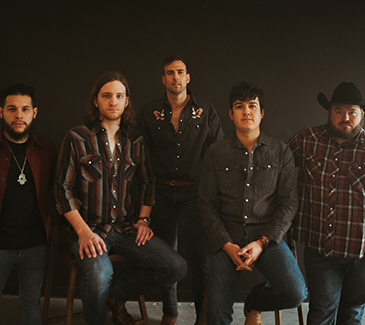 In accordance with the governor's proclamation, face masks are required in all indoor spaces. We appreciate your understanding and thank you in advance for your cooperation.
---
In the Grand Event Center
With their highly anticipated sophomore album, Homeland Insecurity, Texas' Flatland Cavalry wants to stop and smell the roses. Bandleader and chief lyricist Cleto Cordero is fine with examining and the present. There's an appreciation for all the sharp detail and high-spirited emotions of today.
Flatland Cavalry—the aforementioned Cordero, guitarist Reid Dillon, bassist Jonathan Saenz, drummer Jason Albers, and newest member, fiddle player Wesley Hall—has been stretching their legs across the country this past year after honing their craft and voice in the music boomtown of Lubbock, Texas. Homeland Insecurity finds Flatland further evolving as musicians and storytellers. They continue to expand their sonic palettes while remaining true to those defining characteristics that made them rising standouts years ago.
---
All guests must be 21 or older.
---