Jordan Davis
Saturday, December 3 | 8:00pm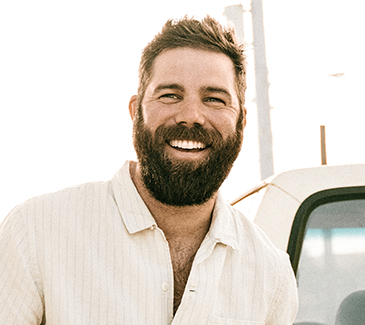 In the Grand Event Center
Jordan Davis transformed himself from a Nashville newcomer into a countrywide chart-topper with 2018's Home State. Inspired equally by the old-school songwriters of his parents' generation and the high-production dynamics of modern country radio, Home State was a once-in-a-decade debut, filled with fresh material — including the Number 1 hits "Slow Dance in a Parking Lot," "Take It From Me," and "Singles You Up" — that bridged the gap between the classic and the contemporary. That unique sound owed its diversity to Jordan's roots in Shreveport.
Raised by a family of songwriters (including his uncle, Stan Paul Davis, who wrote hit songs for Tracy Lawrence during the 1990s), he grew up in the cultural melting pot of northern Louisiana, within a day's drive of New Orleans' jazz clubs, Mississippi's juke joints, and East Texas' country saloons. Music was everywhere, and Jordan happily soaked it up. Buy Dirt, his eight-song follow-up to his self-titled EP and his debut album, Home State, is a record for the modern-day Spotify generation — for music fans whose tastes are all-encompassing, influenced by genre-crossing playlists and the ever-widening range of contemporary country music.
---
All guests must be 21 or older.
---