Nelly
Saturday, October 22 | 8:00pm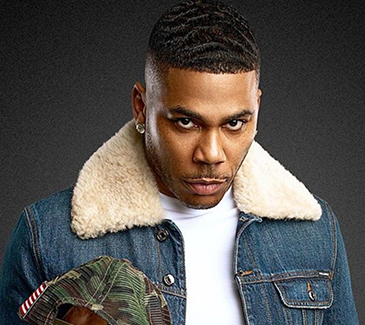 In the Grand Event Center
A savvy pop-rapper with crossover appeal, Nelly seemed like a novelty when he first debuted in 2000 with "Country Grammar", yet he was no one-hit wonder, consistently returning to the pop charts with smash hits like "Hot in Here," "Grillz," and "Dilemma." His universality was partly rooted in his hometown—St. Louis, Missouri—which set him apart from all of the prevailing rap styles of his time.
His first album became a nationwide summer anthem in 2000 and debuted at number three on the Billboard 200 and went on to peak at number one. Other singles included "Work It", "Air Force Ones", "Pimp Juice" and "#1."
---
All guests must be 21 or older.
---