Coming Soon to Golden Nugget Lake Tahoe
Expected to be completed by Early 2025
We are elevating not only your luck, but your experience as we convert to Golden Nugget Casino – NEW LOOK, NEW REWARDS, NEW DINING OPTIONS, AND MUCH, MUCH MORE.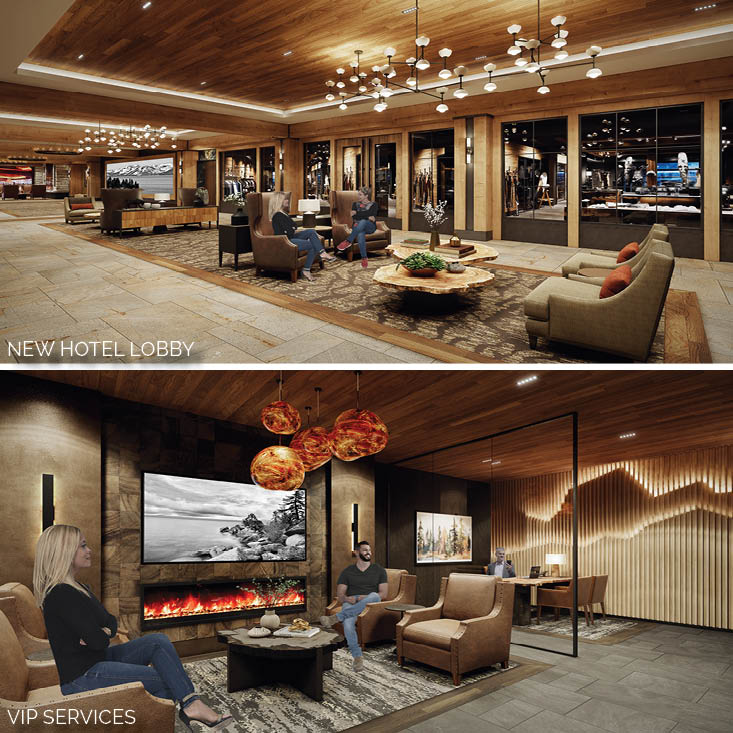 Setting the tone for an Extraordinary Stay
Nothing sets the tone for an amazing stay like a warm welcome. Soon, upon arrival, you will immerse yourself in the all-new elegance of our stunning remodeled lobby and hotel registration desks. Beyond a fresh facelift, we will introduce an elevated journey for VIP guests.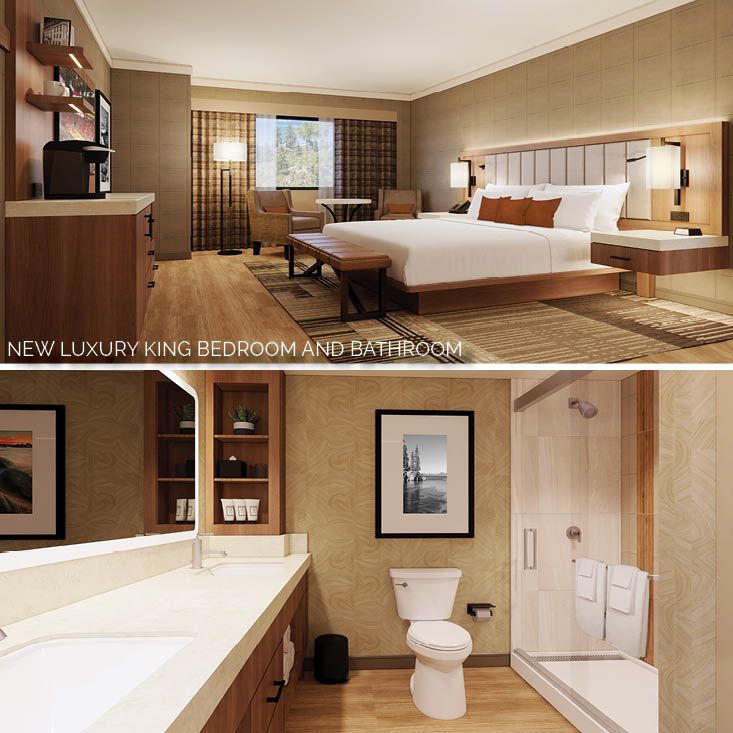 Golden Dreams in Legendary Comfort
Get ready to unwind in the legendary comfort of our newly renovated rooms and suites. Plus, we will be adding new unrivaled VIP suites. With comfort and luxury in every detail, we are committed to delivering an unparalleled experience that exceeds your expectations for a truly indulgent stay.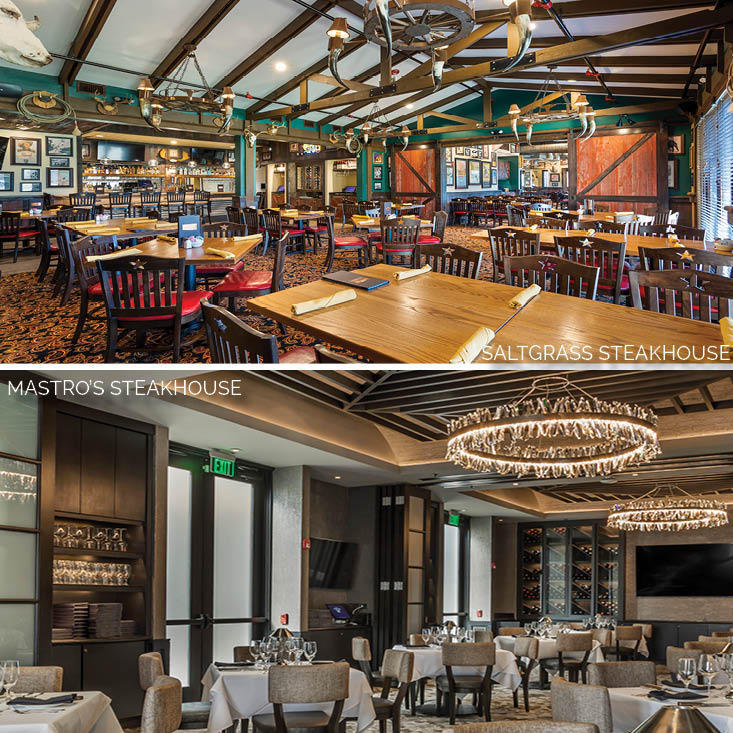 Savor New Flavors
Prepare to explore fantastic additions of award-winning dining concepts. We will introduce Mastro's Ocean Club, a sophisticated steakhouse recognized for their combination of world-class service, highly acclaimed cuisine, and live entertainment in an elegant, energetic atmosphere.
If you prefer a more casual fare, Saltgrass Steak House recaptures the flavor of the open campfire. Steaks, chicken, and seafood, chargrilled to perfection, with breads, soups, and desserts, made from scratch daily.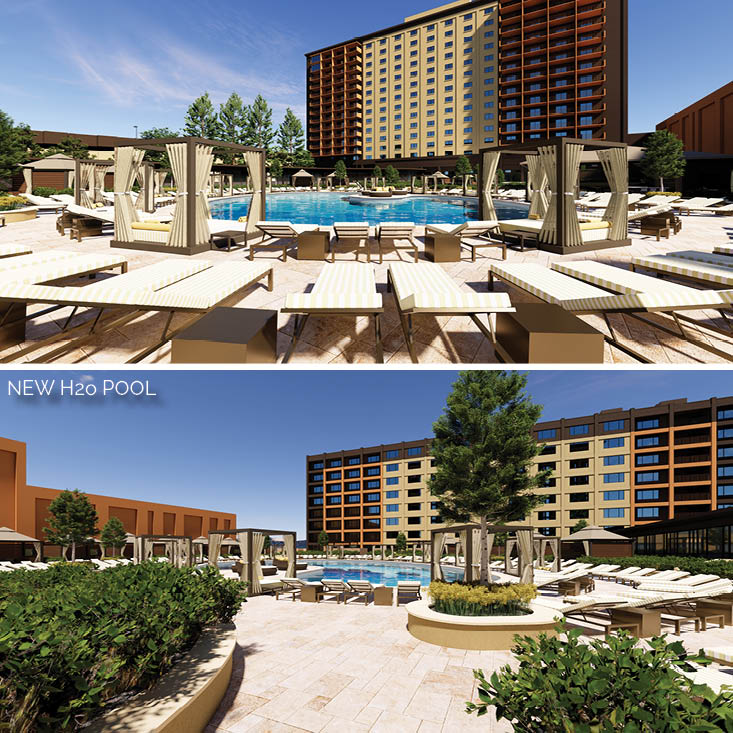 Unmatched Outdoor Oasis
Refreshed and revived, we will also introduce H2O, the newest and sleekest outdoor pool and lounge in town. The all new H20 will feature contemporary, built-in seating areas, fire pits, hot tub, private cabanas, poolside bar and exciting outdoor gaming. Get ready to relax in our brand-new outdoor Oasis, unlike anything else in Lake Tahoe.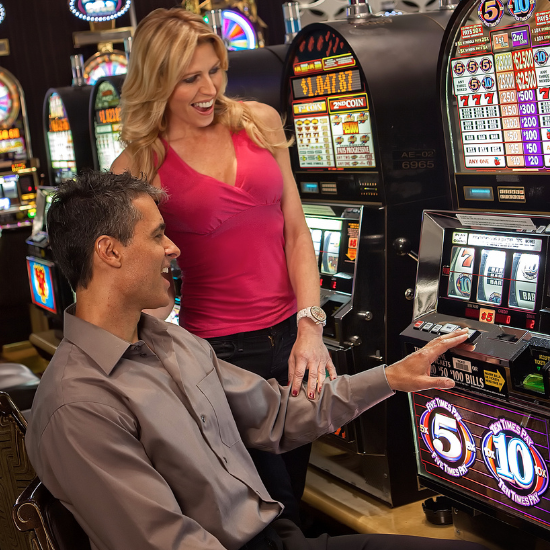 Rock Your Luck
Watch as the casino floor comes alive with an all-new look, feel, and exciting slot and table game offerings!
We continue to offer new and exciting playing options with more additions on the way. Elevate your gaming experience with new slots such as Buffalo Ascension, Coin Trio, Wonder 4 Collection, Fortune Harmony and Triple Supreme Extreme, plus new table games featuring 3 Card Poker, Chase The Flush, Criss Cross Poker, Jackpot Hold 'Em, Chan Chi Pai Gow, Bonus Spin Progressive, Lucky Lucky, Buster Blackjack and Hot Roller Craps- just to name a few.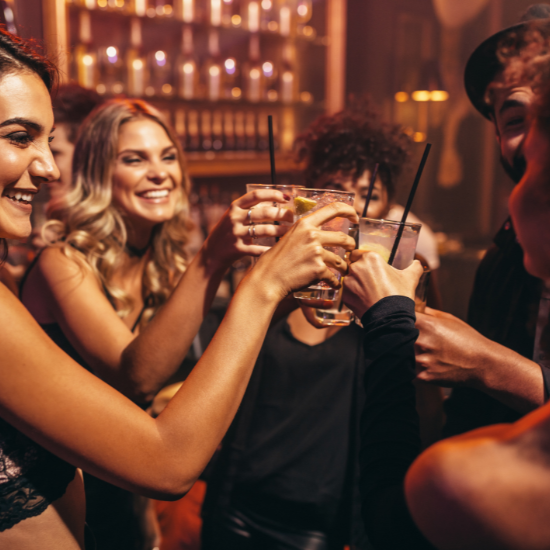 Feel the Rush
Situated in the heart of the casino, we will soon introduce a stylish, intimate lounge where you can grab a drink, take in a game, and play endless video poker - all surrounded with live music. Immersive and energetic, there's no better place than Rush Lounge to set the tone for your night out.
Indulge in Tranquility, and Some Retail Therapy
Our goal is to give you everything you need, and more than you imagined – at a place where you can escape to a sanctuary and explore a range of on-site amenities and activities to refresh your mind, body, and soul.
Prefer some retail therapy? We have some great things in store for Golden Nugget Lake Tahoe. Whether it's luxurious jewelry, designer apparel, souvenir gifts or sweet treats for the family, the Golden Nugget is a little piece of shopping heaven.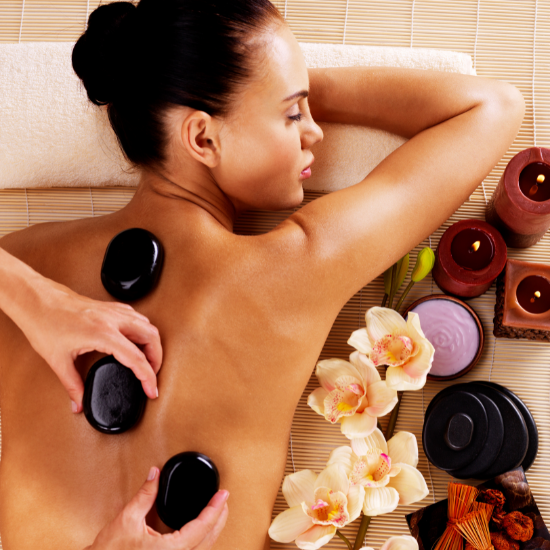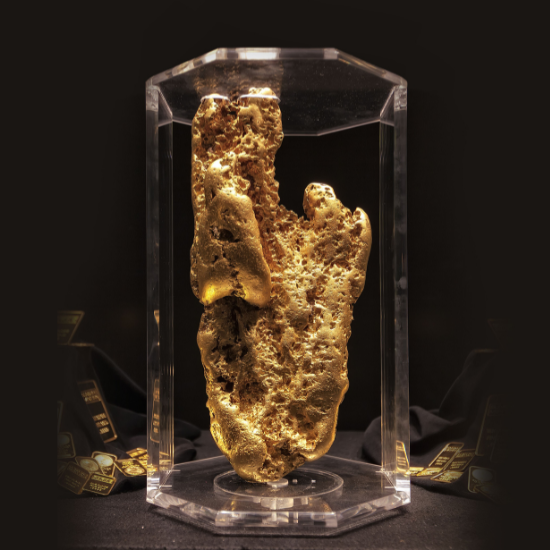 Unearthed Treasures - The Golden Nugget Hand of Faith
The Golden Nugget's Hand of Faith is the biggest golden nugget in existence and the second biggest ever discovered, and the biggest ever found with a metal detector. This treasure is making its way to Lake Tahoe soon.